May 13, 2002
50,038
47,764
113
40
Recently I've been fucking with Rebel Galaxy.
I was a huge fan of Wing Commander growing up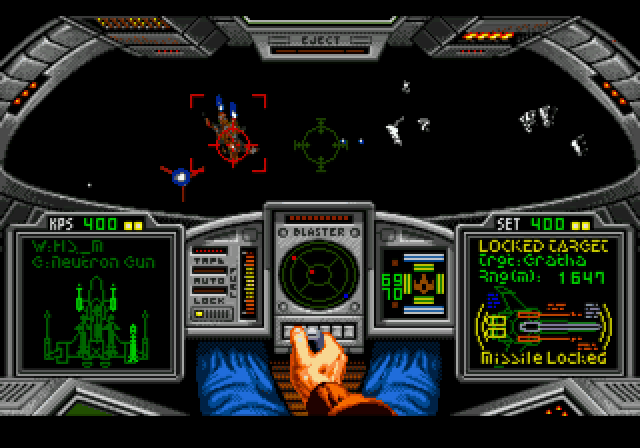 So I've always wanted a modern version of that.
Rebel Galaxy is similar in a lot of ways. But it's open world, or open Galaxy, where you take various missions like bounties, cargo pick up/drop off, mining and various other shit.
But unlike Wing Commander, there are various factions you can side with, and raise or decrease your standings with the militia, merchants, various rebel "bad guys" you can side with, markets and in-game fluctuation of currency and goods, buying/trading goods in one district or trading hub could be bought/sold for better process elsewhere. Different kinds of ships, tons of different weapons, mines, upgrades, shields, cargo, etc. And because of that there is some strategy involved in taking on vsrois kinds of enemies.
If you like Wing Commander this game is very similar, even down the bartender who provides information and tips, fun to play not too serious. Worth the $15 on PSN.