Whats up everyone. This February L-wood and I will finally have copies of our new East Bay Classics mix in hand. To help spread the word we've packaged a free download of another new mix dedicated to the many artists affiliated with The Country Club Crest in North Vallejo. The Crestside brought a unique sound, speech, delivery & creativity to bay rap that was influenced by life in the triple C but distinctly their own. I had a lot of fun piecing this one together as the music has been a part of my (and probably your) life for decades. From the early recordings of the Mac, Khayree, Mac Dre & Coolio to an expanded roster including artists such as Mac Mall, Dubee, PSD & Young Lay this mix makes it easy to revisit or discover several Crestside Classics. Hope you all enjoy!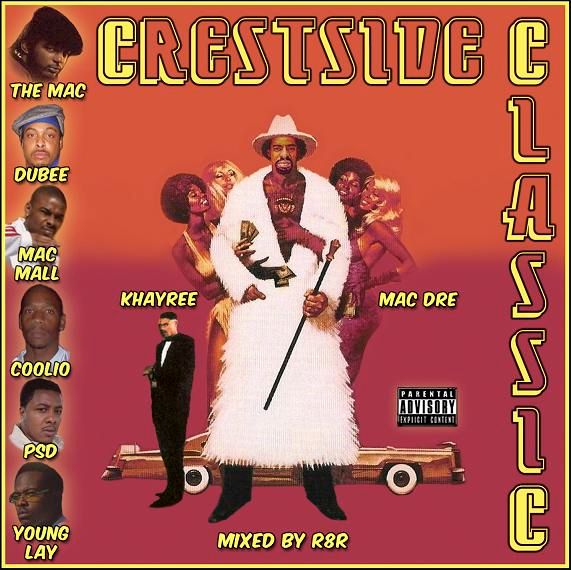 Stream here:
DJP_Mix - Crestside Classic (Mixed By R8R) | Mixcloud
Download here:
Crestside Classic (Mixed By R8R).rar
going to have a few hard copies of this one made for those interested in getting one. It will be split tracked like all the other mixes I have done.