Mar 18, 2008
2,009
1,569
0
43
WIN A FREE "KEVIN DURANT #35 T-shirt" play Kevin Durant FANTASY SCORING for Oct 30th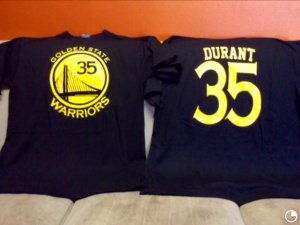 ​
WIN A FREE "KEVIN DURANT #35 T-shirt" play Kevin Durant FANTASY SCORING for Oct 30th Game.
The rules are simple:
1- Guess how many points Kevin Durant will score this Sunday, road game against the Phoenix Suns.
2- Enter your guess below in the comment box of this post.
3- Enter your score before 3:00 pm pacific time...right before the game begins.
4- In the event of a "tie score" the winner will be whoever posted the winning score first.
5- Sizes are available in: Small, Medium, Large, XLarge, 2X, 3X, 4X
6- Feel free to tag any fellow Warrior fans...the more the better.
This has been brought to you by Ugly Nigga
Last edited: