South Bay Area rap pioneer China Mc Cloud collaborates with independent Santa Cruz hip hop artist SpenDoe, for their new single "Bully Boss."
The new single is produced by Phineas Gad Israel, who previously went by the name "Strict-9" some years back. The new single was released on 10/20, and is available on all music platforms.
China Mc Cloud is known for being a South Bay Area rap pioneer. China has many CD releases, ranging from his own solo releases such as: The Game Way, Gameholic, to group albums and collaborative efforts, such as White Cloudz, Big Gamezmen, and PDR Superstars.
China Mc Cloud has many collaborations, with artists from all over. During the "South Bay Union" days, China Mc Cloud could be heard collaborating with artists such as Kurupt, Strict-9, Young Heat, Boss Jerk, Jiggalo, Assassin, Kunt, and others.
The San Jose rap veteran continues to release new music, while collaborating with others in the music industry. China Mc Cloud's "I'm Running Late" is a great listen,among many others. The 408 veteran rapper remains consistent with what he knows.
SpenDoe is an independent hip hop artist, originally from Santa Cruz, CA. As a teen, SpenDoe started out recording in China Mc Cloud's studio, which was known as "China's Cabinet Recording Studio." SpenDoe networks, quite extensively. He enjoys collaborating.
SpenDoe had previously worked with China Mc Cloud, on other music in the Santa Cruz artists catalog. More recently, SpenDoe has begun releasing various projects under his own "Money Goonz Muzik'' imprint, independently.
This is a great song, and the sound is definitely something coming out of China's Cabinet! Listeners can access the the song to "Bully Boss" through the following link:
https://songwhip.com/china-mc-cloud/bully-boss
Find out more:
https://x.com/chinamccloud
https://instagram.com/mosleyjr._charles
https://linktr.ee/moneygoonzmuzik
https://linktr.ee/SpenDoe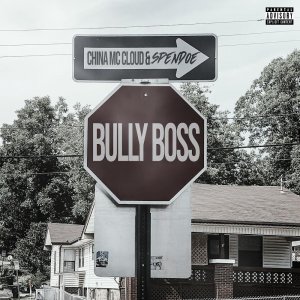 Last edited: