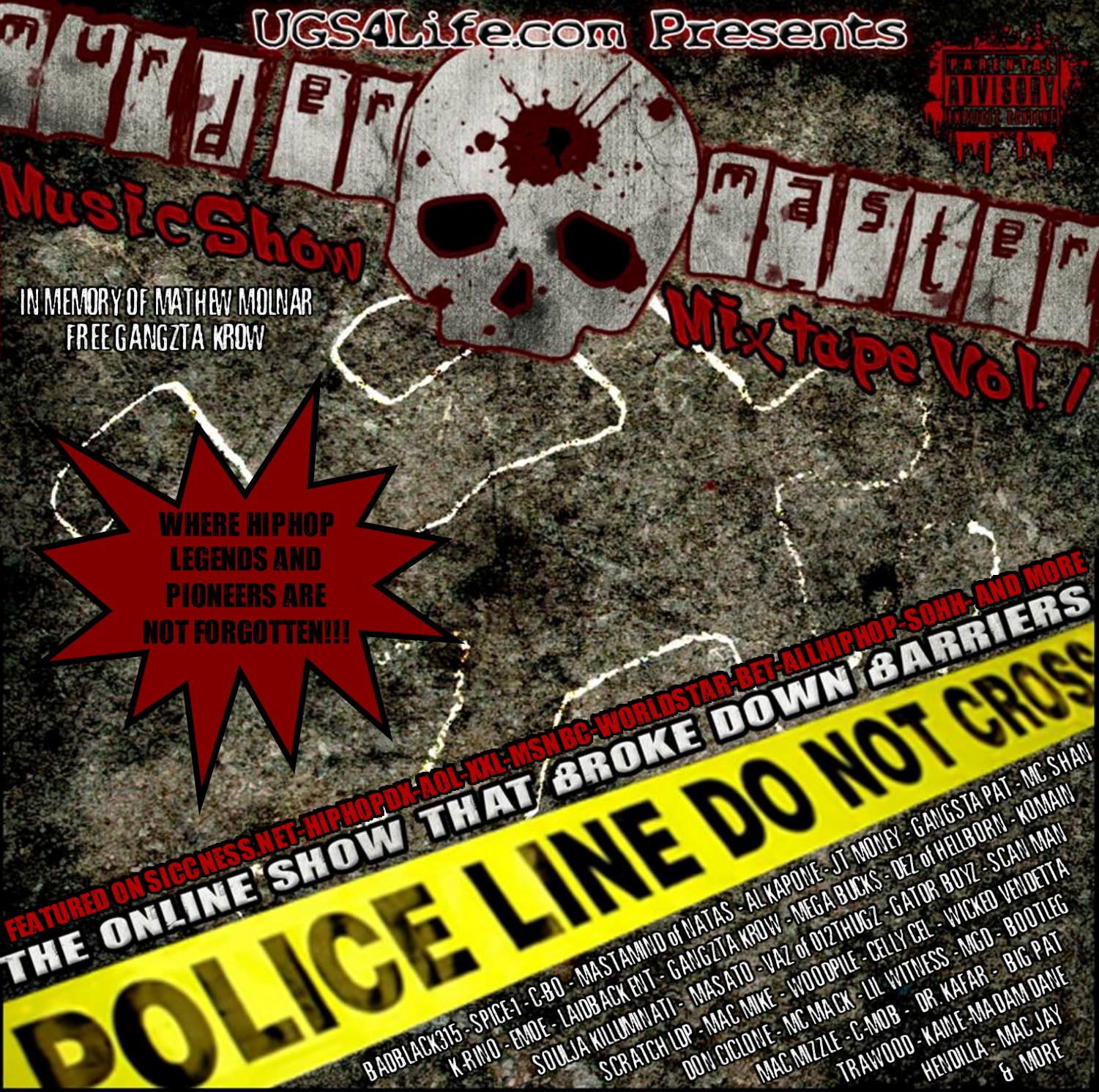 Music journalist veteran Prezident Bejda just released the first volume mixtape to his highly popular online radio show The Murder Master Music Show.
Which features tracks  from C-Bo, Spice-1, MC Shan, Celly Cel, Al Kapone, Mastamind of Natas, JT Money and many others. It contains over 40 full length tracks also show cases snippets of interviews from his show as well as drops from the likes of DJ Paul, DOC, Ganxsta NIP, The Real Rick Ross, BIzzy Bone and many others.
For years Prezident Bejda has interviewed whose who in the world of rap music mainly at Murder Dog Magazine, but has also tapped high profile interviews within the world of Film, Sports, Reality TV, the Porn industry, and many other forms of entertainment.
Also as a journalist he covered the gritty streets of America and interviewed convicted murderers, pimps, hoes, gang leaders, mafia legends, big time drug kingpins, and everything else the underworld of our nation has to offer.
His journalism doesn't stop there as he has even taken on the system and as an activist he exposed child raping Priests and Rabbis, the Eugenics Movement in America, Sex slavery, Chemical Warfare against American Citizens, and much more.
After spending over 15 years with Murder Dog Magazine Prezident Bejda formed an underground rap alliance with rap affiliates from around the world in 2010 known as UGS or Underground Society. Under that movement he released rap's biggest compilation "F–k Tha Illuminati" which contained 70 tracks that included over 100 artists from 15+ Countries but due to a bad business deal with a label in Germany the ground breaking project was taken off the market in 2012 but the mixtape version can still be found on Datpiff, Mixconnect and other places.
 In 2012 he launched his popular online radio show The Murder Master Music Show and started to book legends, pioneers and underground artists as his guests.
Some of his guests included pioneering Hiphop acts that go back to the early stages of the genre including Grandmaster Caz, MC Shan, Mr. Mixx, DJ Yella of NWA, and DJ Ready Red to name a few. Other guests that have been on his 100 show archive include WC,DJ Paul, The Real Rick Ross, Jerry Heller, Kokane, Spice-1, C-Bo, JT Money, Al Kapone, Dead Prez, Brother Ali, Lil Wyte, Bone Thugs-N-Harmony, and too many others to name. His first guest was legendary Houston pioneer and lyrical wizard K-Rino.
The online show was able to break down many barriers first landing on Siccness.net which is a popular West Coast Gangsta Rap site. Before you know it the show was taking off to realms not thought possible with this day and age in Hiphop music and culture for a show that caters to the underground and legendary artists of the past. It hit Worldstar in January of 2013 and since has been on Hiphop DX, Allhiphop, Thisis50, SOHH, VladTV, BET, XXL, Hot 97, Hot New Hip Hop, Complex, and even broke through to AOL and MSNBC and many other sites.
That is an amazing accomplishment for an online underground rap radio show.
"It gives the world the chance to hear artists like JT Money again or to know who the real pioneers of certain places were. They can learn how Gangsta Pat put Memphis on the map, or how Mr. Mixx and DJ Ready one being from the West Coast and one being from the East Coast contributing greatly to giving the South the sound they have. School is in session, but it also is an outlet for the up and coming artist who is trying to get heard."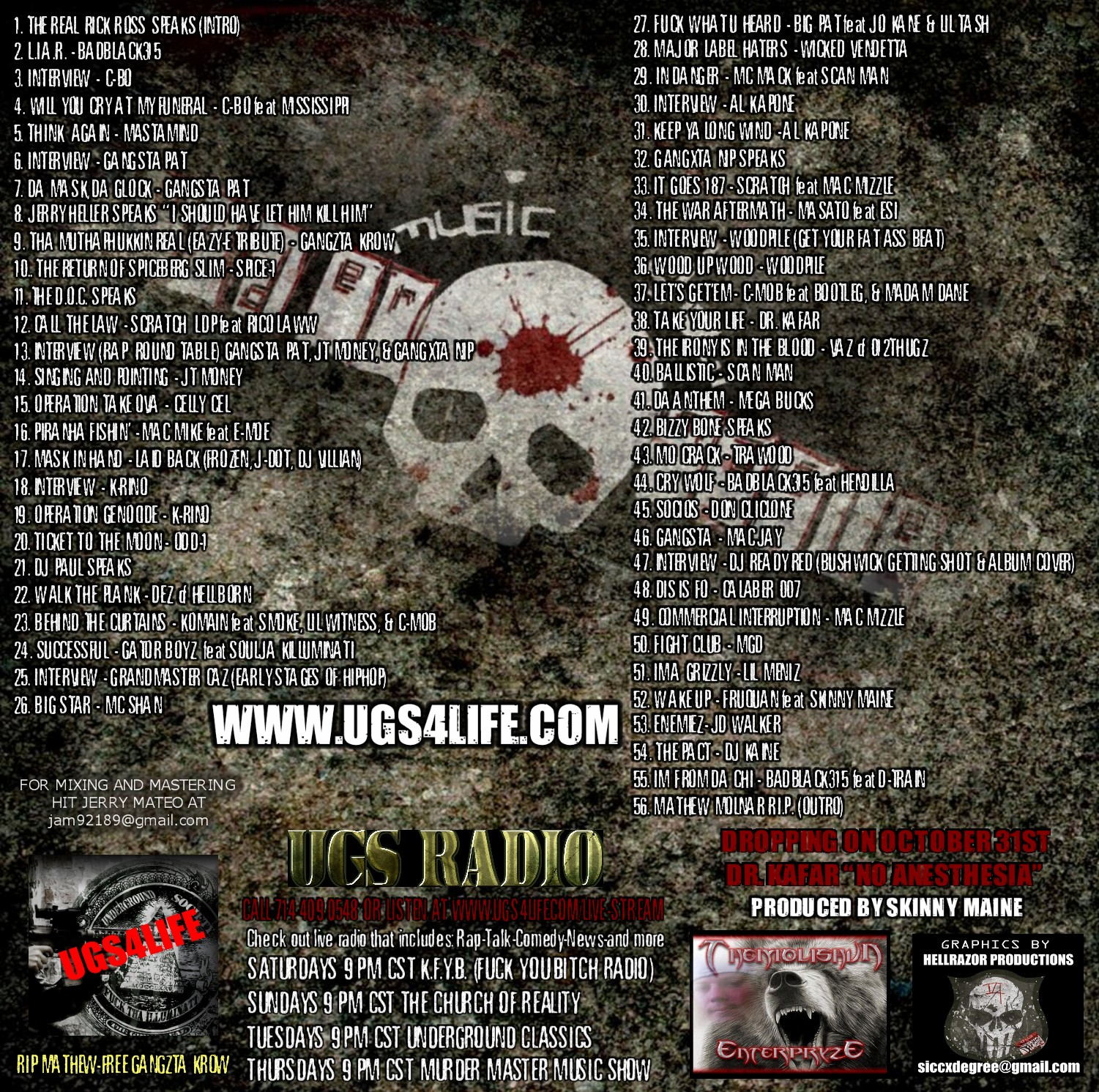 [button url=http://www.datpiff.com/Spice-1-Murder-Master-Music-Show-Mixtape-Vol-1-mixtape.543085.html]Download[/button]