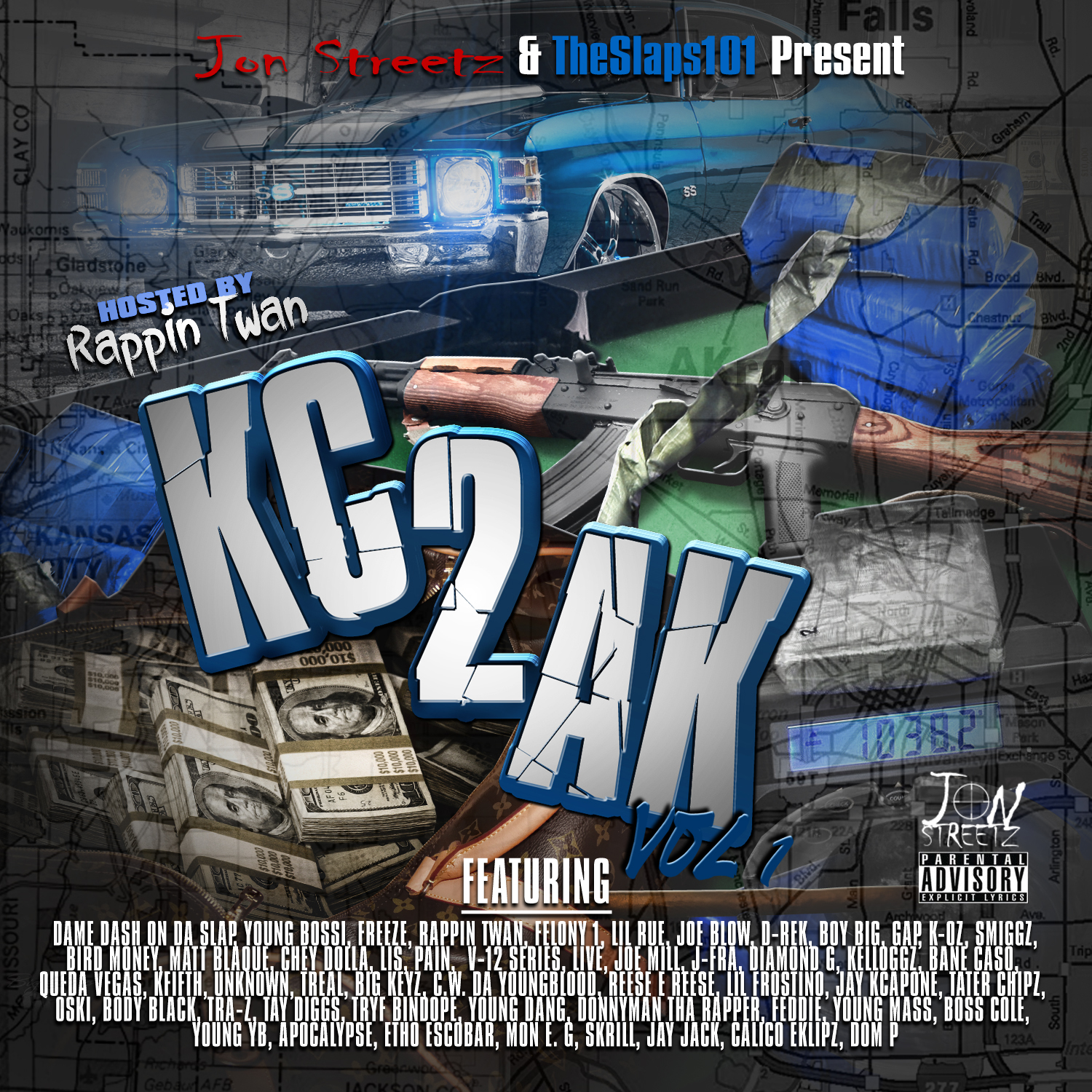 JonStreetz & TheSlaps101 have teamed up to bring to you,
the 2 hottest compilations of 2014.
"KC2AK Vol. 1 Hosted By Rappin Twan" & "KC2AK Vol. 2 Hosted By Mista Maeham"
Available Everywhere December 17th 2013, both Volumes are
packed with exclusive MOB heaters, from all of your favorite
artists out the kansas City and Akron areas.
Plus a few suprise appearances!!!
44 Exclusive Tracks of DOPE Available Everywhere 12/17/13, PRE-ORDER NOW!!!!!
RapBay Links:
http://shop.rapbay.com/pre_order/cd_pre_orders/various_artists_kc_2_ak_vol_1_cd_pre_order