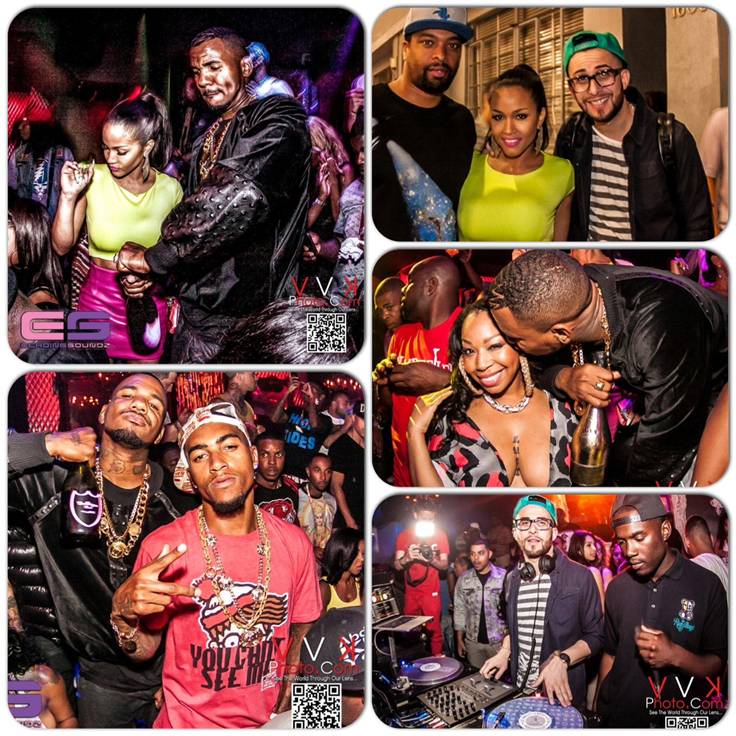 THE GAME, ROSA ACOSTA, DESEAN JACKSON,
PAUL GEORGE, JOE MOSES AND TOKYO HOST UNFORGETTABLE "DREAM" PARTY AT TRU HOLLYWOOD
The star-studded cast kicked off a new Monday night party for the young and famous, leaving a memorable mark on Hollywood in the flyest fashion
(HOLLYWOOD, CA) June 19, 2013 – Hip-Hop star The Game, NFL superstar Desean Jackson, NBA's Indiana Pacers Paul George, rapper and fan favorite Joe Moses, Milwaukee Bucks' Brandon Jennings, XXL's Eye Candy of All-Time Rosa Acosta and video vixen Tokyo (Kendrick Lamar's leading lady "Sherane"), "turned up" in a major way at "Dream" inside Tru nightclub Monday evening. The ballers and beauties popped bottles until last call, rocking to hit after hit after hit by DJ Justin Credible (Power 106 FM) for a classic night to remember.
The event, made possible by Echoing Soundz, Champagne Boyz and Nootherevents, brought the best in the entertainment and sports business together under one roof for the hottest party of the week.
Individuals seen in photos include:
·     Rosa Acosta – Model/Actress
·     Deray Davis – Actor
·     DJ Justin Credible –Power 106 DJ
·     Joe Moses – Rapper
·     Tokyo – Model
·     Desean Jackson – Football Player
·     The GAME – Rapper/Actor