Mar 18, 2008
2,009
1,569
0
44
Ugly Nigga Live 2010
officialy invites
Platinum Bound Ent.
to the
Thursday Feb 4th
event @
The Brittania Arms
in
San Jose/ Cupertino
.Ugly Nigga and 11 opening acts get it slappin' for the
300 plus
crowd in attendance. After the show comes
"THE SHOW"
as
20
lovely ladies compete in our
Bikini Contest
for the stars. Each lady will be paired up with a rapper, record company, or entertainment co. The winner is determined by crowd participation. If your female rep wins...you win
$100
. So bring as many people as you can cause she is trying to get you some $$$.
Contact 510-927-5333
if your company wishes to attend. We will have a photographer set up for multiple pics which of coarse will be good for your promotions and advertisment. Filming and interviews for the industries movers and shakers.
Ulgy Nigga Live 2010 Thursday Feb 4th
@
The Brittania Arms
a great place to network.
.......
..................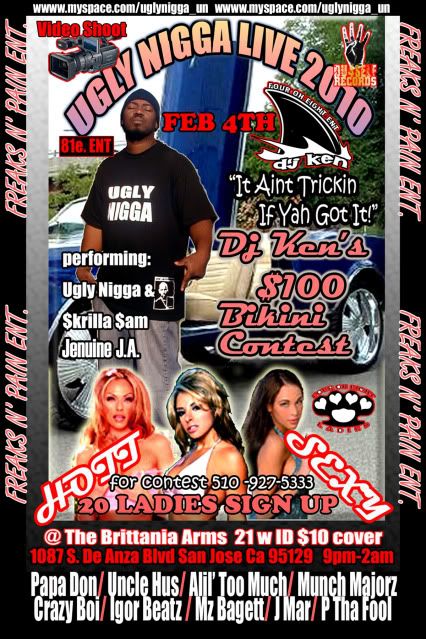 ..........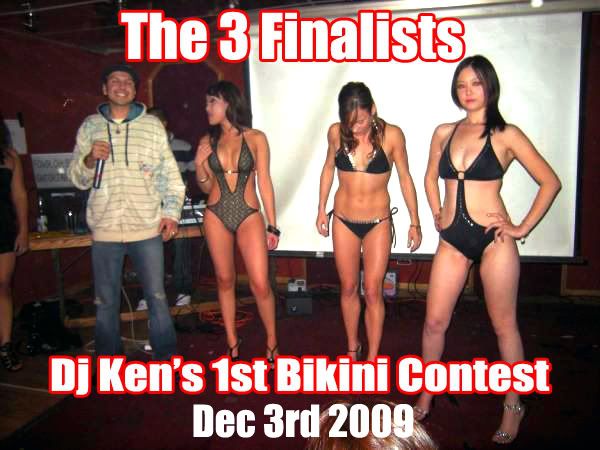 ..........